4) Content widget cont. and featured images
The content widget makes use of columns to add content to your site. The appearance of each column can be edited to make it look how you want it to. Each column can also have a featured image – this is an image that can sit above or to the side of your column, like this: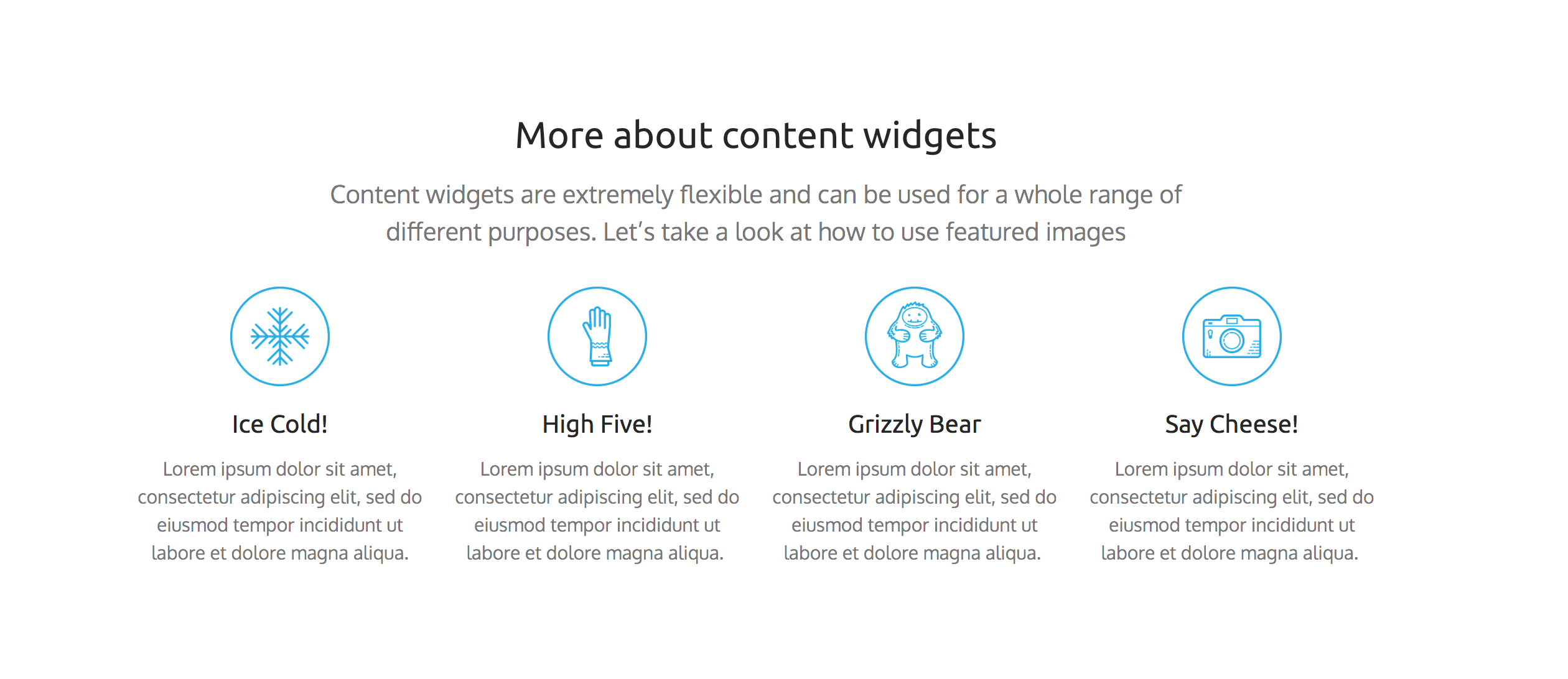 Skizzar allows you to change the size of your featured image and the image ratio – for example, you can make your images square, circular (Note: the original image must be square for circle ratio to work), landscape and portrait.
Top tip: You should aim for your featured images to be a minimum of 1000px wide to allow for image ratios to work effectively