Activating your Skizzar website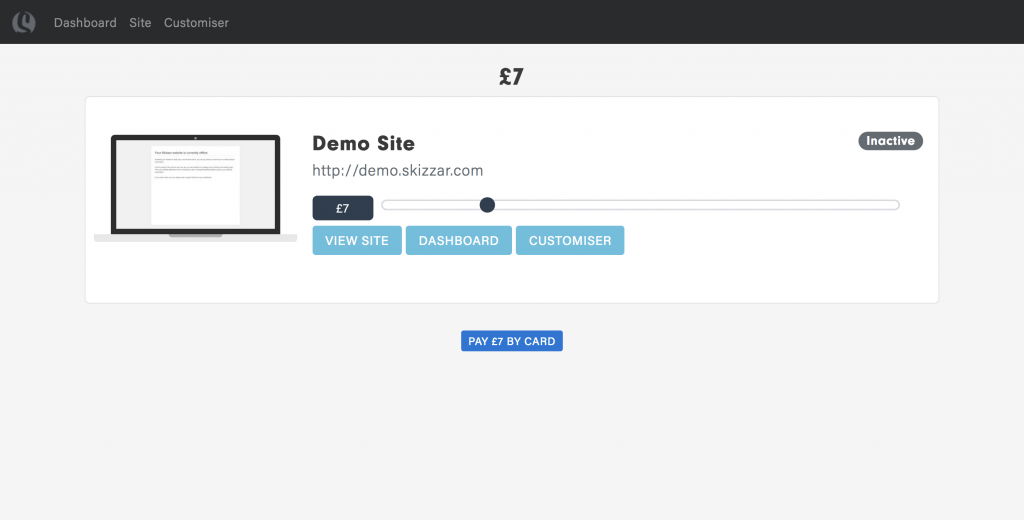 Signing up to Skizzar is totally free, you can use all of our wonderful website building tools to build yourself the perfect site. However, your site will not be available to the public until you have activated it.
Activating your site involves setting up a monthly payment, or which we let you choose the amount based on how much you value our service. Generally speaking, most of our clients pay between £6 – £10 per month – but it really is up to you – why? Because we don't like to tell you what to do!
Start by heading over to your Skizzar dashboard. On the dashboard itself, you will see a button prompting you to activate your website, this button will take you through to your billing area

Use the slider to select a monthly amount to pay for your website, once you have selected an amount, click on the blue Pay button at the bottom of the page

Input your card details and billing info and click pay, and that's it, your website will be live!

 You can come back to your billing page to change your payment amount at any time, or download invoices/edit card and billing details
We use stripe to process all our payments securely and never store card details on our system.