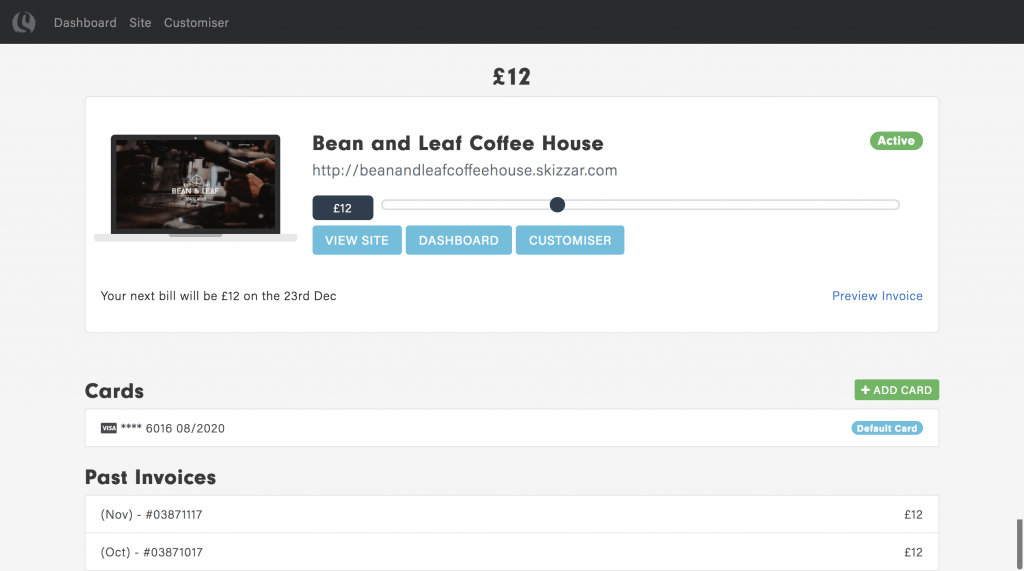 Your monthly subscription to Skizzar covers the cost of hosting, tech support, all core code and security updates as well as access to our outstanding website builder.
If you haven't already activated your Skizzar website, read up on how to do this here.
Once your site is active, you will be billed monthly. You can take a look at your billing and payment details at any time by heading over to your unique billing page.
From the dashboard, if your site is already live, you will see a button labeled Change My Billing Details. Select this button to view your billing page

On your billing page, you can view/download your past invoices, change your card and billing details as well as change your monthly amount for each Skizzar site you own. If you have had a failed payment, we will notify you by email and you can manage your card details from this page.