Projects are a great way to showcase a portfolio of your work on your website. Similar to creating a blog post, there are 2 steps involved with creating a project, first you must make the project in the dashboard, then, you must add the projects widget to your website to display them. This video tutorial will show you how to create a project in the dashboard.
To get started, from your website's dashboard go to Projects > Add New. Give your project a title and some content describing the details of your project.
Once you have added all your content you can set display settings for your project and add a gallery of images. Scroll down and you will see these settings underneath the text editor, they look a bit like this: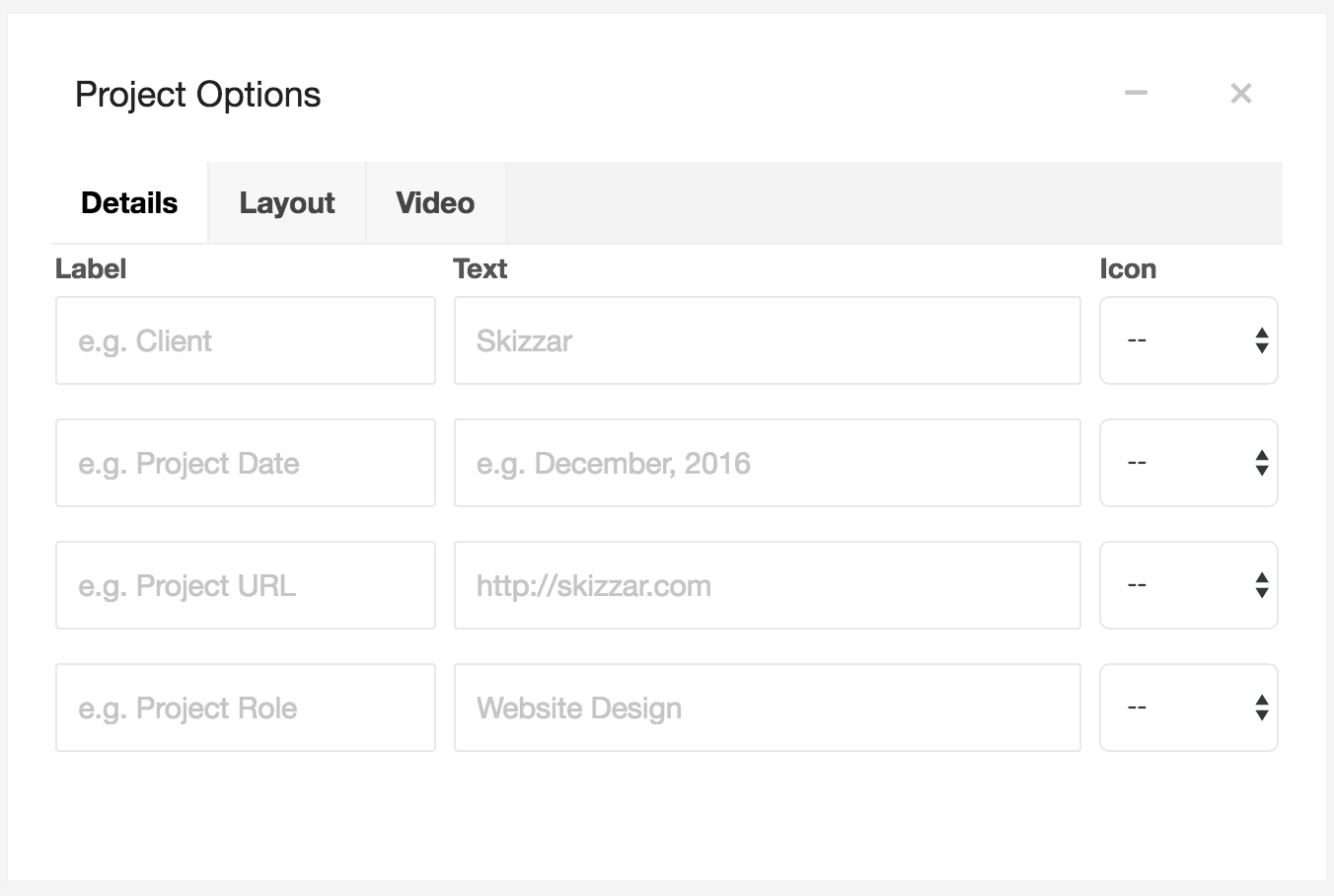 These settings will allow you to set the text for the labels and details of your project, on the Layout tab you can change the way your project will be displayed and the video tab allows you to upload a video for your project.
Below this box you will be able to upload several images to your project gallery (you can change the way these images are displayed in the Layout Settings above).
On the right of the page you will see categories (which are filterable), tags and featured image (this is the main image for your project and is recommended that you use one).
Once you are done, save the project and repeat these steps to add more!