Blogging and Creating Blog Posts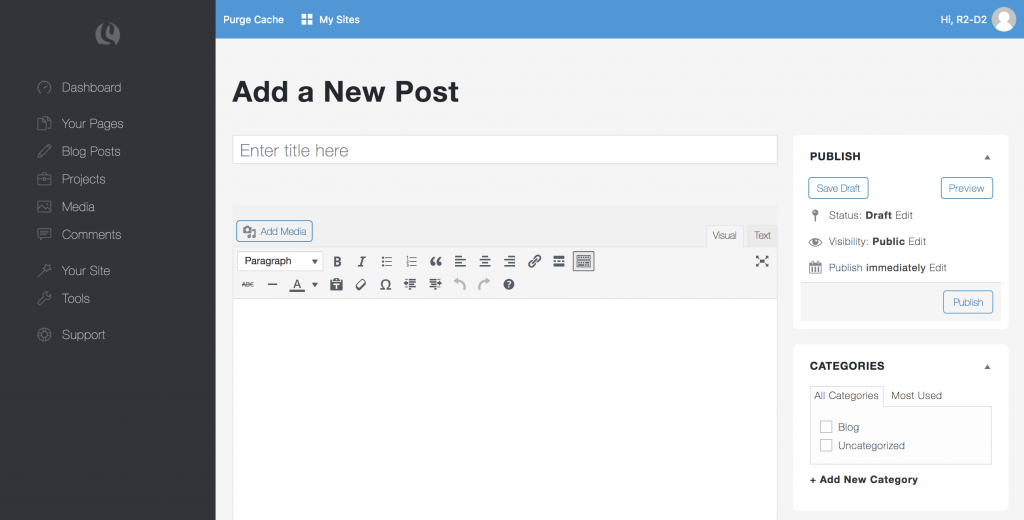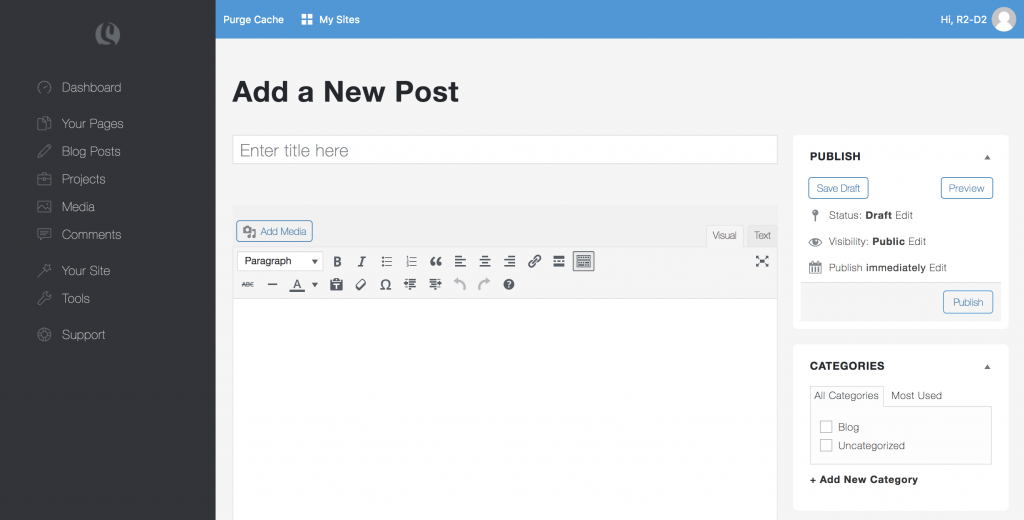 Blogging is an amazing way to boost traffic to your site and ultimately increase your Google page rank, but more than that, it's just a cool thing to do to keep your visitors engaged with you and your business. Skizzar provides a great blogging platform out of the box and it's really easy to use too!
First things first, let's look at how to write a blog post. From your Skizzar dashboard, navigate to Blog Posts > Add a new blog post

Give your blog a title and then get writing. There are a whole bunch of text editor options available to you, allowing you to insert links, change the text size (use the drop down to select different heading styles), insert media (including videos and an image gallery) and many other options.

Once you've written your blog post, you can assign it to a category on the right of the page, write up a list of tags for your post and upload a featured image (this image will be displayed when viewing a list of blog posts on your site, as well as being shown at the top of your individual blog post). Hit the publish button and you're done with the writing part!

Next step, you'll need to create a blog posts page to list all the posts you have written. Open the customizer by navigating to Your Site > Customizer from the dashboard, or if you want to create a new page for your blog posts, navigate to Your Pages > Add New Page from the dashboard

Once in the customizer, you will need to add a Posts widget to your page – this widget provides several display options for listing your blog posts. Read more about adding widgets to pages here.